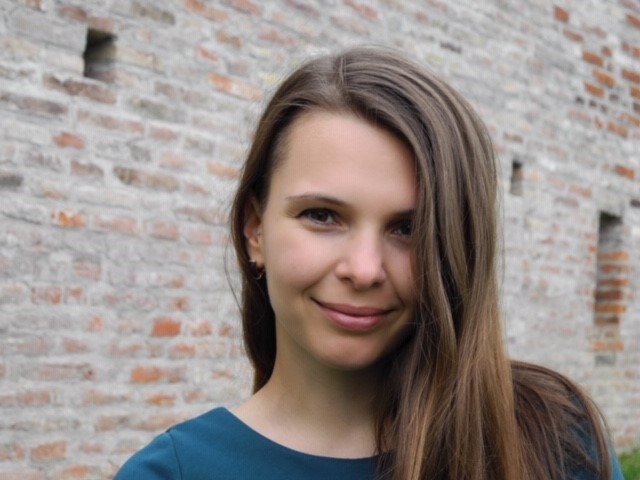 EN: Viktoria Kurnosenko was born in Smolensk, Russia and acquired her Bachelor's Degree in international relations at Russian State University for the Humanities in Moscow and her Master's Degree in political science at Friedrich-Alexander University Erlangen-Nürnberg
In 2017-2019 she worked for the city administration of Ulm in the "Coordination Center International City" department as a project manager for various intercultural projects. She was a coordinator for the project "Partnerschaft for Demokratie" (Partnership for Democracy") funded by the Federal Ministry of Family Affairs, Senior Citizens, Women and Youth and also advised local international communities on funding matters offered by the City of Ulm.
Since 2017 she is an initiator and founder of the local expat community (currently 200 members). She fluently speaks German and English and Russian (mother tongue).
Starting from January 2020 she took the position of the deputy managing director of ILEU e.V. and is responsible for the team coordination, building of networks, public relations, project acquisition and coordination and other fields.
DE: Viktoria Kurnosenko wurde in Smolensk (Russland) geboren und erwarb ihren Bachelor-Abschluss in internationalen Beziehungen an der Russischen Staatlichen Universität für Geisteswissenschaften in Moskau und ihren Master-Abschluss im Fach Politikwissenschaften an der Friedrich-Alexander-Universität Erlangen-Nürnberg.
In den Jahren 2017-2019 arbeitete sie für die Stadt Ulm in der Abteilung "Koordinierungsstelle Internationale Stadt" als Projektmanagerin für verschiedene interkulturelle Projekte. Sie war Koordinatorin für das vom Bundesministerium für Familie, Senioren, Frauen und Jugend geförderte Projekt "Partnerschaft für Demokratie" und beriet internationale Communities vor Ort in Förderangelegenheiten der Internationalen Stadt Ulm.
Seit 2017 ist sie Initiatorin und Gründerin der lokalen Expat-Community (derzeit 200 Mitglieder). Sie spricht fließend Deutsch und Englisch sowie Russisch (Muttersprache).
Ab Januar 2020 übernahm sie die Position der stellvertretenden Geschäftsführerin von ILEU e.V. und ist u.a. für die Teamkoordination, Netzwerkbildung, Öffentlichkeitsarbeit, Projektakquise und -koordination zuständig.